It gives me great pleasure to welcome you to Stamford Park Trust, a Multi-Academy Trust based in and for young people in Tameside.
Stamford Park Trust was established in February 2019 by Ashton Sixth Form College with the aim of improving the life chances of young people in Tameside. Ashton Sixth Form College was joined by Longdendale and Rayner Stephens High Schools in January 2021.
The vision for the Trust is simple; excellence and ambition for all. We aim to support young people in our Trust to become the very best they can be through a relentless focus on the quality of teaching and learning, outstanding pastoral support and a rich and varied enrichment curriculum which provides the space and opportunity to develop key skills for the future.
Our strategic aims have been developed to support our vision. They include:
The establishment of a dynamic Trust capable of building on its success, extending its influence and making a significant contribution within Greater Manchester
The establishment of Academies which are centres of excellence and innovation for leadership, teaching and learning and collaboration
Supporting the development of a coherent curriculum which supports strong transition to the next phase of education and prepares all for the next stage of their life
The encouragement of realising ambition and the taking of opportunity
Being driven by a moral purpose to transform the life chances and opportunities of all children and young people in the Trust
Working in partnership and in collaboration with schools and colleges in the Trust to support their development as successful centres of excellence aimed at improving achievement for all
Working in partnership with other schools, academies and MATs in the Greater Manchester area to share ideas and promote excellence.
All educational settings in the Trust follow a simple set of values to help us translate our vision into practical steps we can take to positively influence the lives of our young people. We:
Are student centred and inclusive
Have a culture of trust and respect
Have a collegiate and collaborative approach to quality improvement and innovation
Are unashamedly aspirational for all
Are a driver for social mobility
Are supportive yet challenging
This is an exciting time in the development of Stamford Park Trust. If you are interested in joining our dynamic and progressive family of schools and colleges, please contact me at the Trust Offices. Then address and contact details can be found below. We look forward to meeting you soon.
With warm regards,
Anton McGrath
CEO of Stamford Park Trust
Stamford Park Trust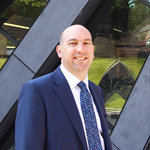 Anton McGrath
CEO