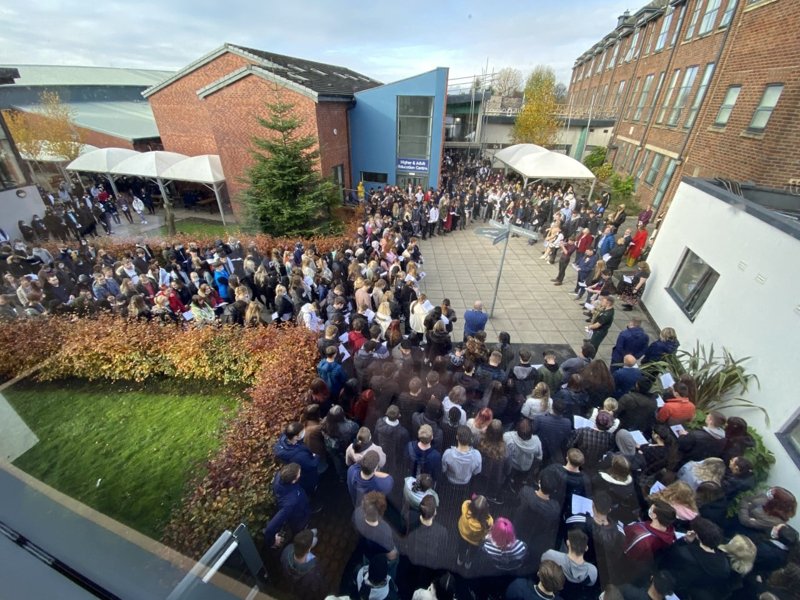 Ashton Sixth Form College gathered to pay their respects on Remembrance Day.
The college community came together in the courtyard for the annual Remembrance Service, led by the College Chaplain Revd Canon Jean Hurlston.
Students and staff from the Public Services department were involved in the service and it was their role to lead the readings. Student Vernon Allott provided live performances of the Last Post and Reveille.
The college's Remembrance Services is an important moment for the college to stop, reflect and remember all those who are affected by conflict.
---
Longdendale High School paid their respects and Head Boy and Head Girl proudly took part in the Remembrance Service in Hollingworth. They were fantastic representatives of the school community at this emotional event.
---
Students from Rayner Stephens created a poppy display in school in honour of Remembrance Day. Student Leaders also took part in the Remembrance Service in Dukinfield. They attended alongside Martin Heap an army veteran, parents and Rayner staff to show their support. The students did the school proud and they were extremely grateful to be involved in the service.
Tags: rayner ashton sixth form longdendale