Stamford Park Trust Christmas gift appeal!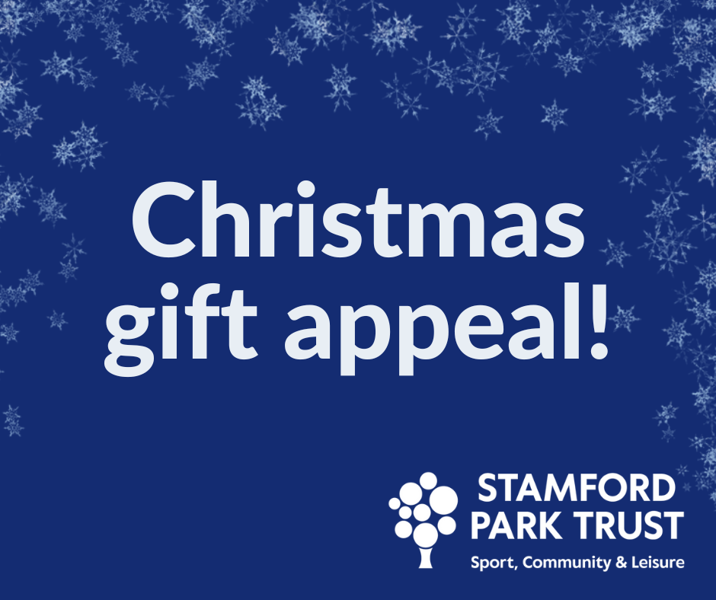 We have now launched this years Christmas Gift Appeal across Stamford Park Trust, where we help support our most vulnerable families and children to bring that Christmas Magic every child deserves! Our Christmas Gift Appeal, becomes a HUGE community effort where every donation will put a smile on a child's face this Christmas.
We work closely with our local community to identify 10 families who really need support this Christmas, and who without appeals like this, face the prospect of not being able to afford to put presents under the tree for their children to wake up to on
Christmas Day.
We ask our local community and our amazing facility users to donate a range of children's gifts to our appeal between now and Sunday 10th December. You can drop your donations off anytime during the day, evening or at weekend here at Astley Sports Village or at Ashton Sixth Form.
For those struggling with ideas or have limited time to go out and buy donations, you can make a cash or bacs donation where we will
purchase items on your behalf.
For more details on our Christmas Gift Appeal across Stamford Park Trust and for details on how to make a bacs or cash donation please email Mark Storie, Director of Stamford Park Trust Sport, Community & Leisure on m.storie@astleysportsvillage.org.uk or contact 07872 923 730.
Donation Ideas
Colouring Sets
Board Games for 6-11yrs & 11yrs+
Toy Car Sets
Dolls
Children's Books
Jigsaws for 3-5yrs, 6-11yrs
Make Up Sets for 11yrs+
Toiletry Sets for boys & girls
Toy Figures e.g Toy Story, Spiderman, Batman, Lol Dolls, Barbies
Children's Bracelet Sets
Dressing Gowns
Pyjamas
Footballs
Rugby Balls
Boy & Girl Caps
Man bags
Jewellery Sets
Christmas Present Sacks
Wrapping Paper