Rayner Stephens achieve Flagship School status for Inclusion!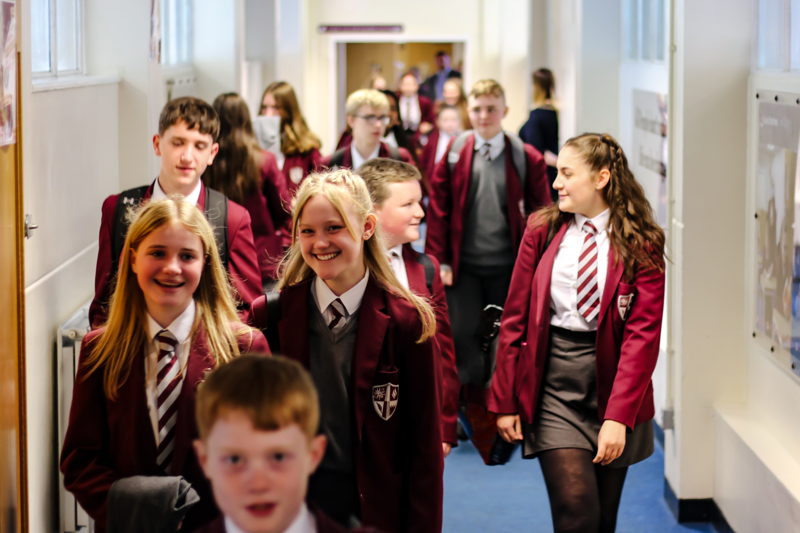 Rayner Stephens High School have been awarded the Inclusive School Award with Flagship School status by the Inclusion Quality Mark.
Only a handful of UK schools have the honour of achieving IQM Flagship School status. The award recognises those unique schools who have held IQM Centre of Excellence status for at least 3 years; and played a strong leadership role in developing inclusion best practice across a network of schools.
Rayner Stephens are extremely proud to have been described as a "Friendly, Vibrant and developing community" with "The best possible experience for students."
As part of Stamford Park Trust, Rayner Stephens have shown their shared belief that the young people of Tameside should have access to the best education provision so that the students in their care are able to realise their ambitions for their future and their life chances are improved by embedding outstanding practice.
The assessor noted that since joining Stamford Park Trust there is a "strong belief that the school is improving at a fast pace and is an outstandingly inclusive place and that it will continue to evolve and change to meet the need of its community, rising to meet whatever challenges occur in the future."
The report detailed that a recent review of vision and values had demonstrated the schools highly inclusive ethos and is thoroughly embedded in everyday practice.
Particular areas of focus include the school's outstanding reading intervention in partnership with City Year UK, SEND provision, HIVE centre for academic intervention and the student leaders and Anti-Bullying ambassadors. Noting that students are "well looked after and there is a clear understanding that inclusion means all students, no matter what the barriers to learning are, no one is left out or left behind."
The report concluded by stating "Rayner Stephens continues to be an outstanding school in terms of inclusion, ingrained in its ethos and this is enacted each and every day."
Martin Davies, Headteacher said: "We are delighted to have been awarded the Inclusion Quality Mark Flagship Status as it symbolises and recognises the amazing effort, care and dedication that is shown every day by the inclusion teams and wider staff at Rayner Stephens High School. The school is committed to ensuring that every single student receives the highest quality support and pastoral care to enable them to access the best education and personal development possible whilst they are with us.
The challenges around inclusion in all schools, has never been greater, and that is why programmes such as our free breakfast and breaktime food schemes, family dining, the bespoke reading programme in partnership with the University College London and our expansive SEND and Pastoral Care provisions, are so vitally important to us and our students.
The school is never standing still in our drive to provide the highest quality provision for our students and the IQM Flagship Award is a fantastic platform from which we will continue to develop and evolve our inclusion provision at Rayner Stephens."
Anton McGrath, CEO of Stamford Park Trust added "'This is a fantastic report which clearly identifies a school on the up. The staff and students at Rayner Stephens should be rightly proud of this report and the confirmation of flagship school status. The assessor saw the positive impact of the approaches taken by the leadership team at the school who have worked tirelessly to develop all aspects of provision over the last few years. Congratulations to all at Rayner Stephens; well done!"
A huge well done to all staff and students at Rayner Stephens High School who continue to make their school a fantastic and inclusive place to be.
For the full report, please visit Flagship school for Inclusion | Rayner Stephens High School