Longdendale and Ashton student wins Futsal award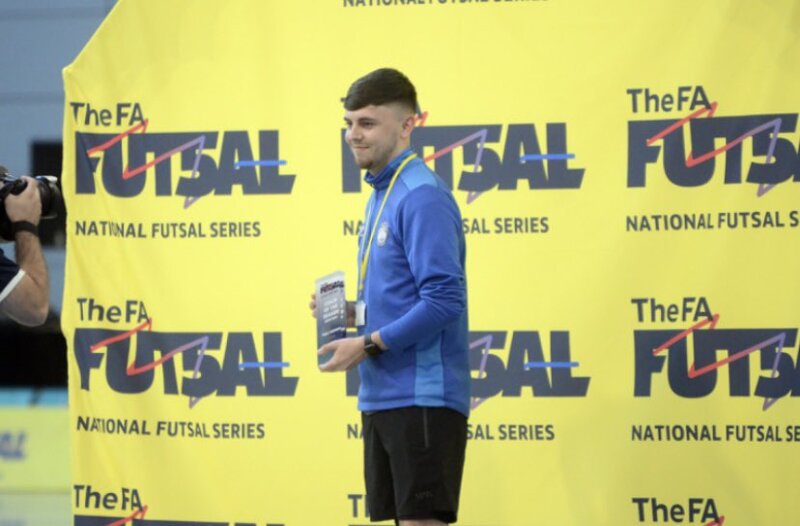 Longdendale and Ashton Sixth Form College alumni Ryan Williams has been awarded a 'Coach of the Year' award at the National Futsal League campaign.
Ryan Williams left Ashton Sixth Form College in 2018 after studying Sport, Business and ICT where he then continued to coach Manchester Futsal Club.
Ryan was awarded the National Futsal Series Tier 2 Coach of the Year award at St George's Park during the Grand Finals. Ryan coaches Manchester Futsal Club's tier two team who took part in the second highest futsal league in the country, where they were runners up.
The Manchester side coach by Ryan finished as runners-up in this year's National Futsal League campaign, winning nine, drawing two and losing just three of their 14 games all season.
At just 23, it's a great achievement for Ryan to have won this award as a young coach.
A huge well done to Ryan!
Tags: ashton sixth form longdendale